Outside of the Open Enrollment Period, Pennsylvanians need to have a qualifying life event in order to enroll in coverage through Pennie. Life events include getting married, having a baby, losing other qualifying health coverage, and several others. If you have experienced a change in circumstances, follow these steps to choose the life event that applies to you and your family.
Click "Confirm Event and Shop"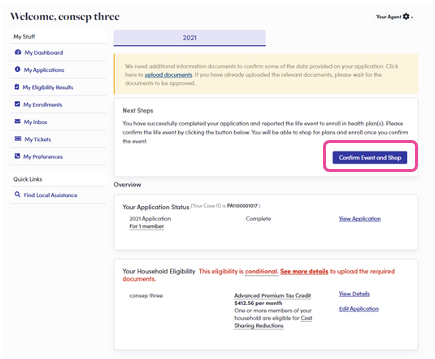 Click the drop-down next to "Qualifying Life Event" and select the life event that best describes the event that best applies to you.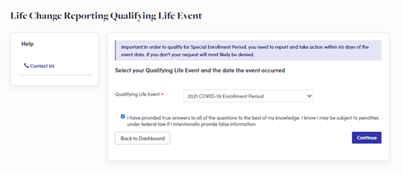 Some qualifying life events require you to submit documentation to verify that you are eligible to enroll in coverage. If this applies to your event, you will be prompted to submit documentation before you can shop for coverage.