Starting on November 1st...
Window shopping allows you to preview all the plans available in your area, while exploring details about monthly premiums, deductibles, out-of-pocket costs, co-payments, and coinsurance amounts.
To start window shopping, click the yellow "Get Covered" button at the top right hand side of the main Pennie.com homepage as shown below or here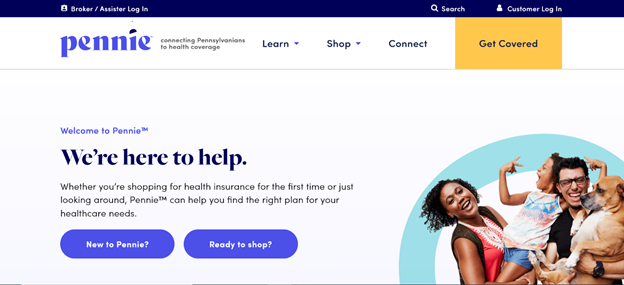 Pennie Window Shopping and plan comparison is also covered in the FAQ Where can I see plans and prices for 2021? Window Shopping is the same thing as Plan Comparison and allows you to compare plans and pricing side by side.