The fastest, easiest way to submit any required documents Pennie has requested is to upload them through your online Pennie account portal. This is highly recommended as a secure and fast way of responding to Pennie's request for documents through your Pennie Dashboard. Your Pennie Dashboard will look like this: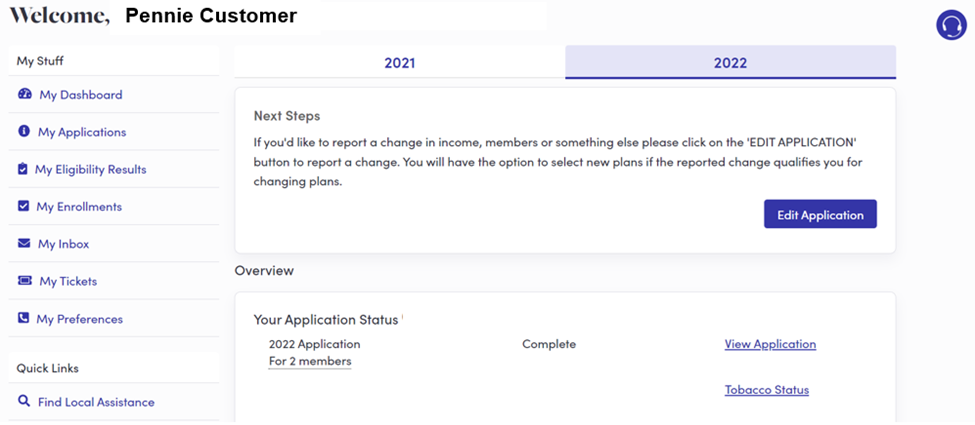 To get started with uploading any required documents, you'll need an electronic file of the document saved on your phone or computer. The file can be a scan or a photo of a document.  Please follow these recommended guidelines:
Make sure the file:
Contains a clear, readable image
Is under 5MB in size
Is in one of these formats: .bmp, .gif, .jpeg, .jpg, .pdf, .pngIs
Has a file name without a colon, semicolon, asterisk, or any other special character.
Once you are logged into your Pennie account, click on the 'My Applications' link on the left side of the page.  From the My Applications page, you will see your most recent application at the top, listed as 'Current Applications'. Find 'Actions you can take for this application.' Next, click on 'Verifications & Documents'.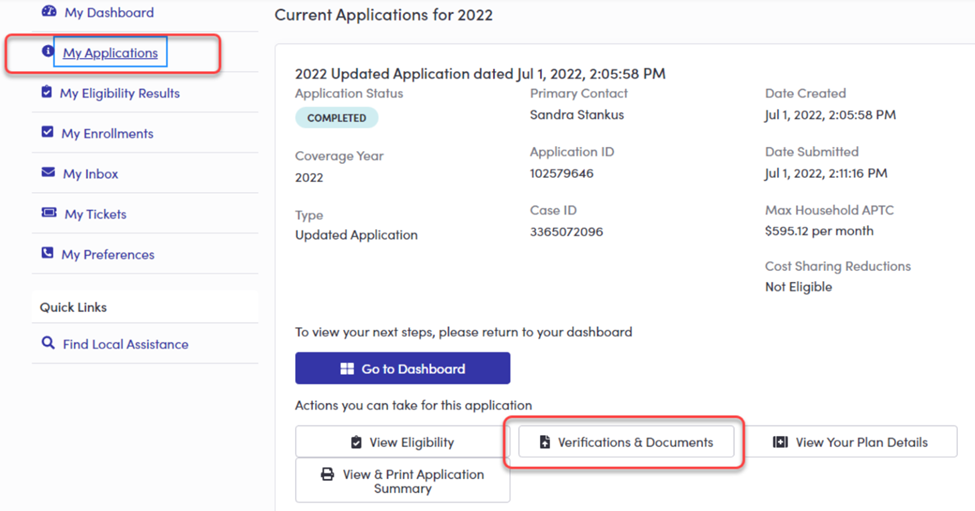 From this page, you will see 'Documents for This Household.' Under this section are listed those documents that require your attention and still need to be verified/submitted (red exclamation point), along with those that already have been verified (green check mark).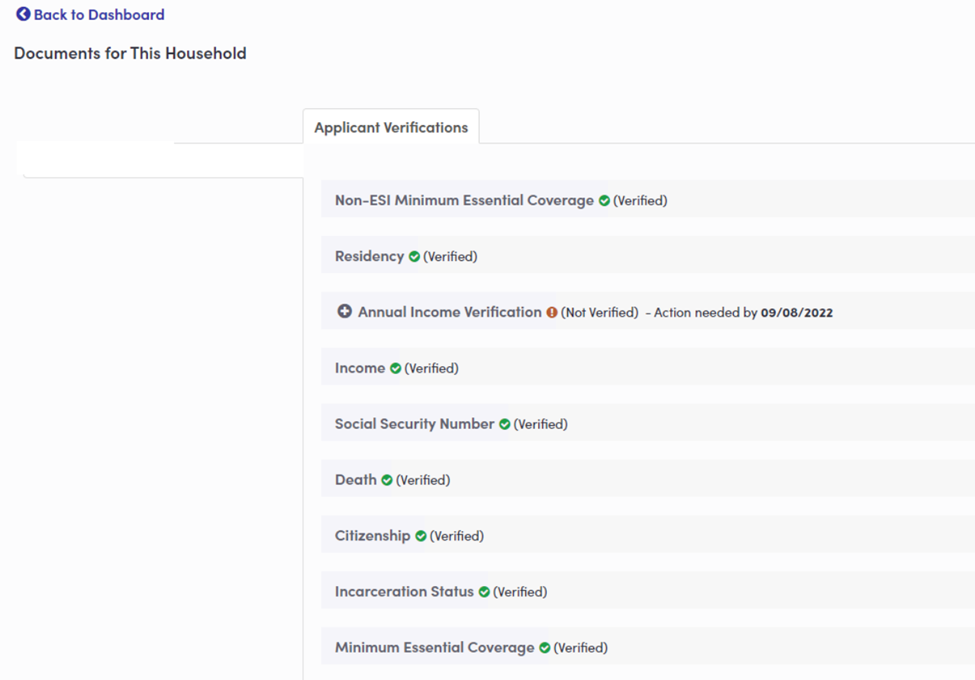 Look for items marked as 'Not Verified' (red exclamation point) for each household member.  You can switch between various members of the household by clicking on the member's name on the left side of the page.   When you click on the 'Not Verified' field, you will see directions to upload the required documents.
You can also mail a copy of the documents. If mailing documents, please:
Only send a photocopy of the documents. Keep original documents for your records.
Make sure to write your name and your current address on all of your documents.
Include a copy of the Pennie notice you received asking you for documents. Please include the barcode on it and any other important, relevant information when mailing your documents.
Pennie Customer Service 
PO Box 2008 
Birmingham, AL 35203 
Need help submitting documents? 
If you require help with submitting documents, we highly recommend that you find a local agent (broker) or enrollment professional (assister) who can assist you. To do this, click the Help & Support link at the top of the Pennie website and then select Find Local Assistance. This will take you to a directory where you can enter your zip code and see a list of certified enrollment professionals in your area.
As always, you can call Pennie Customer Service at 844-844-8040 during normal business hours if you need assistance with uploading documents.