In the top right hand corner of the page, click on the icon next to your name, then select "Your Profile"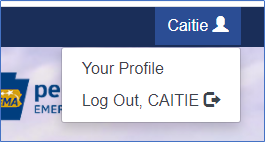 2. Select "Manage Groups"
3. Type in the group number into the "Join By Group Code" box and hit "Join".
Newly Certifying Broker Group Code – penniebroker
Recertifying Broker Group Code - pennierecert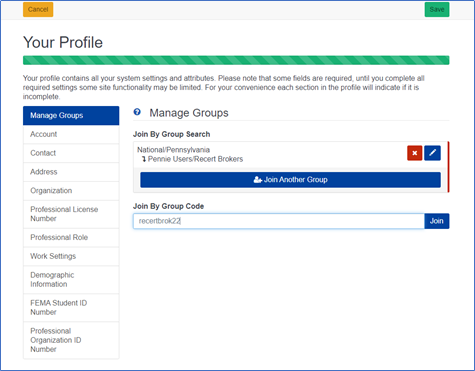 4. The group will automatically be populated.
5. When the profile is updated and complete, you will select "Close" in the top left-hand corner to return to the home page.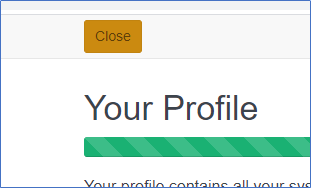 After you have joined the correct group, navigate to New Broker Certification (pennie.com) or Broker Recertification (pennie.com) depending on which course you are taking. Scroll down to the Turquoise section and then select the link for Module 1.