Navigating Courses on Train PA:
Once you have launched and completed your first course, you will see "Quit" on the last page – please click this to return to the initial course page and click on the link for the next course in your training sequence.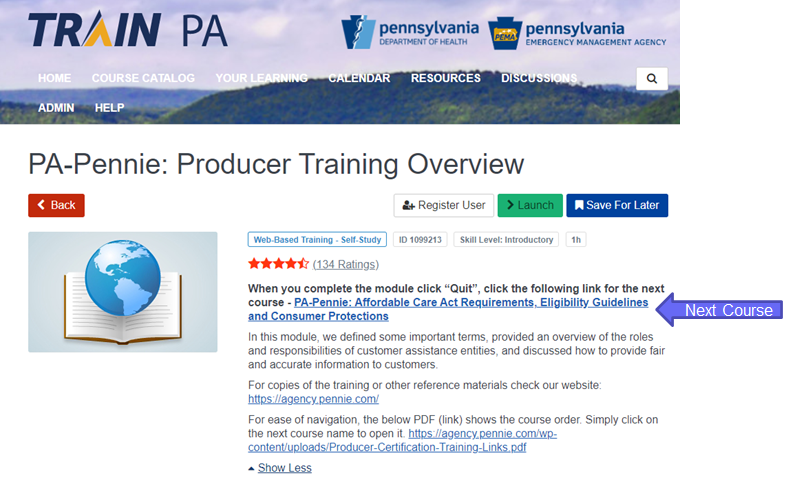 After clicking "Quit" and returning to the course page, you will see the link for the next course in the training sequence – please click that link and click launch at the next course page.
Tips and Trouble-shooting for course navigation
"I am not able to take the exam because all prerequisites are not met" – please make sure that your courses are all complete (including the Appendix) before you click on your Exam
"I am not seeing the Quit Button." – You may want to try a new browser or use CTRL – (minus) to reduce your browser's zoom.
"My courses aren't showing up in order." – Remember that when you complete a course, you need only click Quit to return to the home page of the course that you just completed – the link for the next course will always be in bold right next to the icon of the globe and book.